Thu, Feb 23, 2017 at 4:50PM
---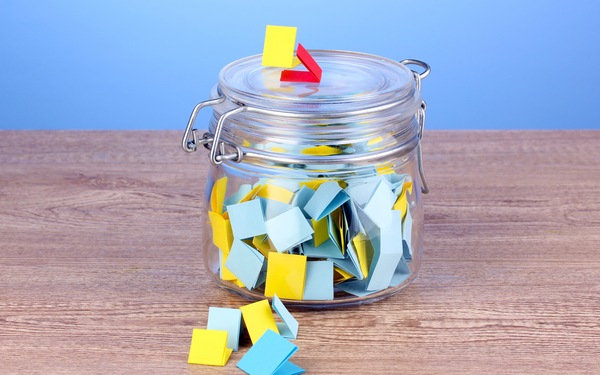 With the arrival of March comes the arrival of a highly-awaited spring break for millions of students across the state of Florida. What's your game plan?
It may seem hard to find new activities to pursue—especially when you're already juggling work and other commitments—but Lake County and the surrounding area is filled with one-of-a-kind ideas to try. Take a look at our list below to see just a few!
Make a "to-do" jar
For many families, spring break is a time filled with endless questions of "what are we doing today?". If it's tough to find something special to do on every day of the break, you're not alone—but fortunately, you can eliminate the planning confusion altogether by setting up a "to-do" jar. Unlike the chore to-do list that might sit on your refrigerator, this jar is for you to fill up with ideas of fun, easy activities on slips of paper: a trip to the park could be on one, for example, or an arts and crafts session on the other. This way, your trips and activities can come with a sense of spontaneity!
Try a nighttime activity
For working parents, it can be tough to schedule fun for the whole family during the daytime. If that applies to you, why not try something fun when the sun goes down? Settle in to watch a movie or go out to the theater, have a family barbecue, or enjoy a game night at home.
Do something fun for all ages
If your college age student is returning home for spring break, you may be wondering how to find something fun to do for both younger and older kids. Some natural excursions are perfect for just that—for example, eight and 18-year-olds alike will enjoy boat trips, nature hikes, or staycation adventures to Central Florida's famous theme parks.
Visit a new town
This spring break, why not get out of your local bubble? In Lake County, you're perfectly positioned to explore some of the very best adventures Florida has to offer. A day trip to a nearby city (like New Smyrna Beach for sun lovers, or Winter Park for open-air shopping) could be the perfect way to switch up your surroundings and enjoy the feeling of being "out of town"—if only by a quick car drive!
We hope that these ideas help make your family's Spring Break 2017 one to remember. Share your own must-do ideas and tips with us below, and be sure to enjoy the change of season!