Mon, Aug 01, 2016 at 9:25AM
---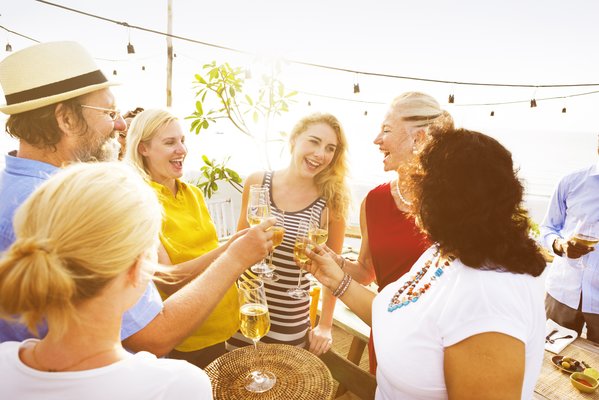 Last year, we got to enjoy the very first Mount Dora Seafood Festival—and it was a hit! If you missed it last year or simply want to experience this exciting local event again, be sure to mark your calendars for August 27th and 28th. Below, we are taking a look at some of the most exciting features to look forward to at this year's event.
One-of-a-kind live entertainment
In our book, one of the best parts of any outdoor festival is the live music and entertainment you get to enjoy—and this year's Seafood Festival is no exception to that rule! There is a large pool of talent to enjoy at this year's festival, so plop down your beach blankets and chairs and enjoy. You will be able to listen to entertainers such as The Original Wailers, Surf Party with the Shindigs (a Beach Boys tribute), The Band TNT, Dusty Crooke on the Steel Drums, and Acoustic Flair duo Joe Witkowski and Don Pitmann performing acoustic rock hits from the 60s, 70s, 80's and 90s.
Delicious local foods
Several local establishments are bringing their delicious flavors to this year's festival. You will be able to kick back and relax with craft beer from DeBary's very own Central 28 Beer Company, blueberry wine from Island Grove Wine Company, as well as a delicious raw bar courtesy of Pisces Rising.
Seafood Tasting Tour
Of course, we couldn't talk about the Seafood Festival without mentioning the main event! Be sure to take part in the Seafood Tasting Tour, otherwise known as the Mount Dora Landlubber Tour. It is a self-guided walk through the best of Mount Dora's downtown restaurants. Participating locations will offer guests delicious picks such as Shrimp Cocktail, Mussels Di Napoli, Fish Ceviche and much more, so don't miss out!
Fun with the family
The best part of the festival is what you bring to it—your family! Whether you're enjoying the Seafood Tour or are simply kicking back by the lake, you will be sure to have plenty of laughs and great moments along the way.
What part of the Seafood Festival are you most excited for? Let us know below! This year's event takes place from 11 am to 9 pm on Saturday the 27th and 11 am to 5 pm on Sunday the 28th at Elizabeth Evans Park. We hope to see you there!