Mon, May 02, 2016 at 12:00PM
---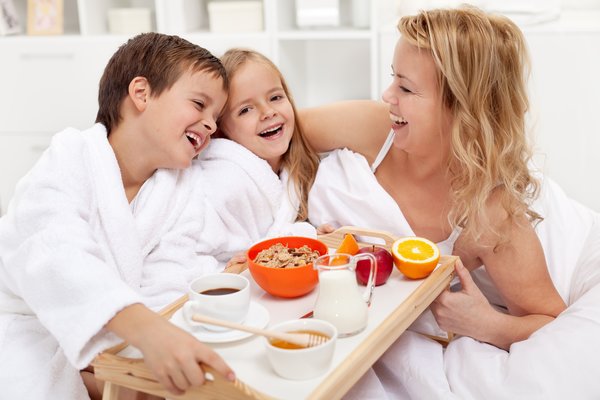 Mother's Day is almost here, and now's the time to find special, meaningful ways to show your appreciation for the mother in your life. If you're still scrambling to find just the right activity, don't worry—we have five fun ways to make Mother's Day a fun, memorable experience for all.

(Moms, if you're still reading, now's the time to turn away and direct today's blog to someone who needs ideas!)

A special breakfast treat

Breakfast-in-bed is a Mother's Day classic, and for good reason! For a special and meaningful treat, surprise Mom with her favorite morning meal without her having to lift a finger.

For another fun breakfast treat, take the whole family out for a special Mother's Day brunch. Many restaurants will have special menus and events for Mother's Day, so find one she will enjoy and head there to celebrate.

Dinner and a movie

Dinner and a movie is a fun and simple way to honor Mom this Mother's Day. You can head out to enjoy a movie like "Mother's Day" at the theater, or stay at home and watch a favorite film or some home videos for a sentimental way to spend the day. Enjoy with takeout or a tasty homemade meal!

Family staycation

For moms who love adventure or a taste of luxury, a family staycation might be the perfect way to spend Mother's Day. Here in Central Florida, there are plenty of places to go and things to do to make your staycation extra special. Enjoy a cruise on one of Lake County's beautiful waterways, or head just out of town to soak up the shopping and dining experiences to be had in neighboring cities—so if you're in Mount Dora, you might head to Tavares; Eustis residents might try something new in Apopka, and so on. Take a break from the everyday with a simple staycation the whole family will remember!

Pampering time

Of course, every mom needs her pampering time. Mother's Day is a great time for trips to the spa or an at-home VIP experience. While Mom is relaxing, the rest of the family can put together a special dinner or accomplish a long overdue around-the-house project.

Memories that will last

For memories that will last, create something special this Mother's Day. The family might head to a pottery or painting studio to enjoy a meaningful experience together—while creating handmade treasures Mom will love.

We hope that our list of ideas gives you the inspiration you need to achieve a Mother's Day that's fun, memorable and meaningful for the mom in your life!